The traffic police in city has also come up with a unique idea of using picture of Mr Kejriwal as a U-turn symbol.
"A picture is worth thousand words" – says the traffic authorities and people do notice it from the far.
Anand, a regular commuter in the city says while speaking to the Faking News reporter – "This is a great idea, the picture of Mr Kejriwal is a true symbol of U turn and we can easily recognize it from far". It will definitely help in reducing the number of violations on the road.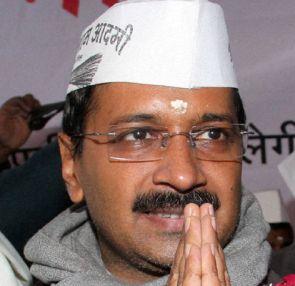 Party's Stand
With so many U-turns in his political career Mr Kejriwal's party AAP is also planning to approach the Limca Book of records.
To mark this as a record of his accomplishments.
No one has ever done this in the past so many times and successfully.
The idea came into the mind recently.
When Mr Kejriwal had to sent an apology letter to former Punjab Minister, after the former had submitted a defamation lawsuit against him.
The important thing to notice is that there are more U-turns coming ahead that will definitely create a record.
The next in line is the case from Mr Taitley in the DDCA defamation and then from Mr Gadkari for the corruption charges. All such cases definitely require a U turn apology from Mr Kejriwal.
"Maafi maangne se koi chhota nahi ho jata – says Mr Kejriwal". The party has also hired many consultants to automate the process of apology. And to also make some future ready templates for the same on its website NoMoreAamAadmi
The Oxford and Cambridge dictionaries are also planning to update the definition of U-turn.
They will quote the real life examples of Mr Kejriwal, to explain the meaning of U turn.
The theory underneath
Life without U turn is boring, there is no point in going in the same direction for long.
Try a U turn and you never know what excitement you will get in your life.