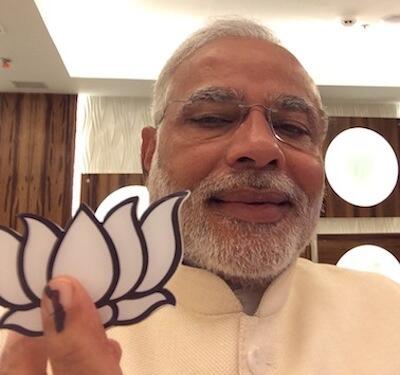 New Delhi. After modi's act of showing party symbol lotus outside polling booth triggered strong reactions BJP has hit back by claiming code of conduct being violated by congress many times.
In a special talk to faking news BJP spokesperson Nirmala Sitharaman accused congress of taking their party symbol inside polling booth."Election commission is being biased,they lodged an FIR against modi ji for displaying party symbol but have turned blind eye to the congressmen act of taking congress symbol "hand" to the polling booth" she claimed.
"While modi ji has taken a dummy lotus to invoke voters they are actually taking their original hand to the booth" said frowned nirmala.
ON being asked about the solution of the problem she said,"We want elections to be fair at any cost, they should be restricted from carrying party symbol to the booth be it being meaning to cut their hands!"
This counter attack by BJP has left Congress baffled even Digvijay Singh who is ready to take on anything and anybody just frowned on it.
Sources told faking news that congress who was earlier in fear of loosing elections now fear of loosing their hands !